Host Your Event at Toll House Hotel Los Gatos
Toll House Hotel boasts over 6,000 square feet of event space, making it one of the most flexible and convenient venues in the Bay Area.
Choose from a wide range of options, such as intimate meeting rooms, spacious banquet halls and an expansive courtyard. Our offerings include catering for seated dining and cocktail hours, audiovisual equipment, space arrangement for breakout sessions, private dining and more.
With appealing spaces and a range of professional services. We've create an ideal setting for destination meetings and conferences, weddings, brainstorming sessions, engagement parties and other gatherings.
Toll House Hotel offers accessible meeting spaces. For more information on accessibility, please view our Accessibility Statement.
Press enter to skip this section
Meeting & Event Space Virtual Tour
Capitola Boardroom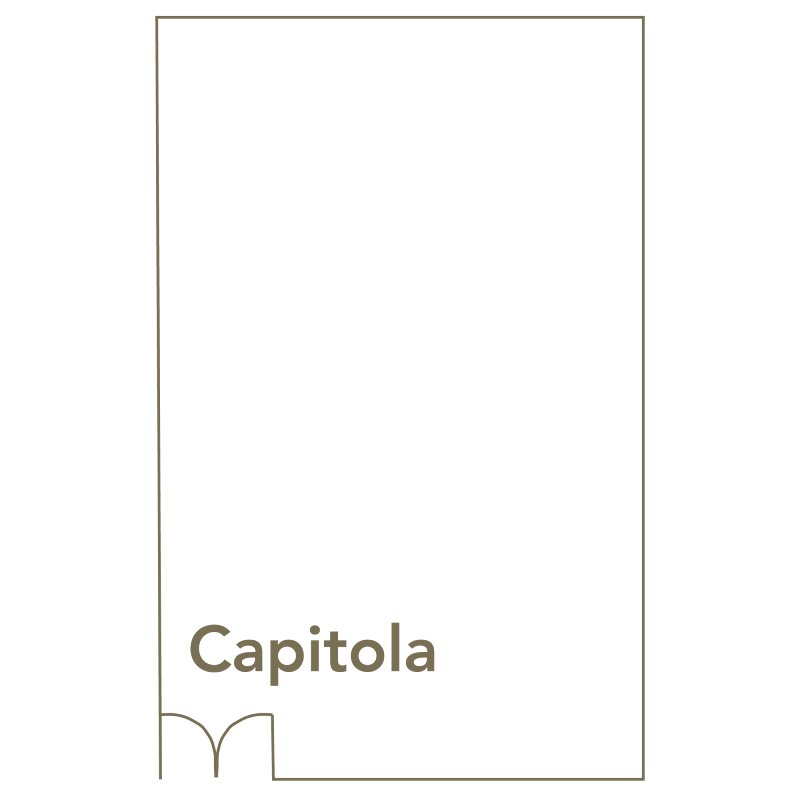 Specs:
Dimensions - 34' X 15'
SQ ft - 501
Ceiling Ht. - 8'
Theatre - 40
Classroom - 30
U-Shape - 20
Conference - 24
Rounds - 16
Crescent Rounds - 18
Hollow Square - 24
Services & Amenities:
Complimentary wireless Internet
Complimentary self-parking
Spacious pre-function area for gathering and networking
High-tech audiovisual equipment available
Customizable menus
Themed breakout sessions
Santa Cruz Room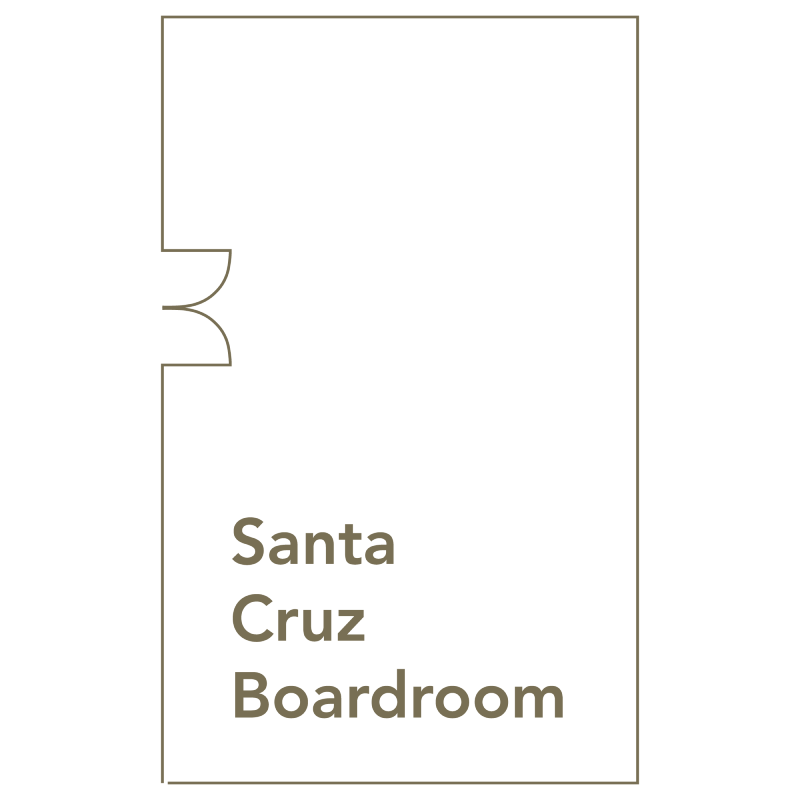 Specs:
Dimensions 23' X 15'
SQ ft 345
Ceiling Ht. 10'
Theatre 24
Classroom 24
U-Shape 15
Conference 15
Rounds 14
Crescent Rounds 12
Hollow Square 18
Services & Amenities:
Complimentary wireless Internet
Complimentary self-parking
Spacious pre-function area for gathering and networking
High-tech audiovisual equipment available
Unique private dining options at VERGE Restaurant + Lounge
Customizable menus
Themed breakout sessions
Flexible indoor/ceremony and reception space
Summit I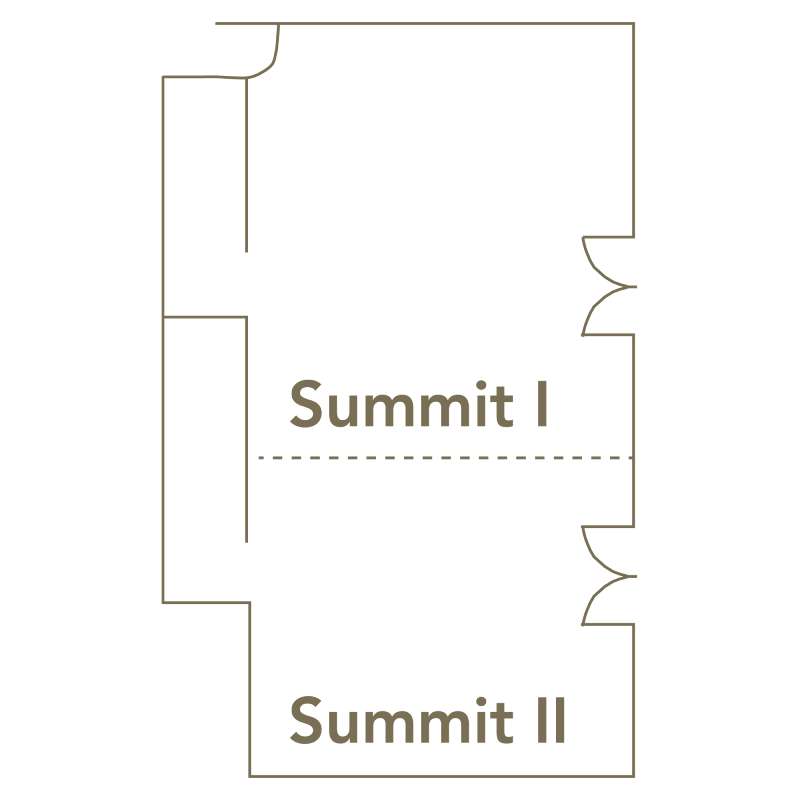 Specs:
Dimensions 60' X 32'
SQ ft 1920
Ceiling Ht. 8'
Theatre 200
Classroom 108
U-Shape-Conference 56
Rounds 150
Crescent Rounds 90
Hollow Square 64
Services & Amenities:
Complimentary wireless Internet
Complimentary self-parking
Spacious pre-function area for gathering and networking
High-tech audiovisual equipment available
Unique private dining options at VERGE Restaurant + Lounge
Customizable menus
Themed breakout sessions
Flexible indoor/outdoor ceremony and reception space
Summit II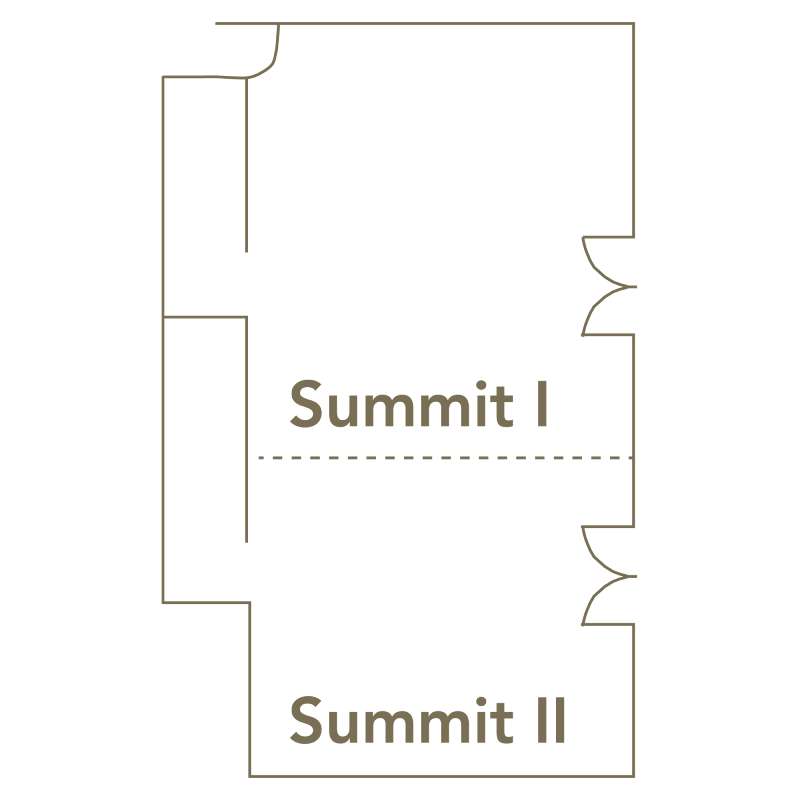 Specs:
Dimensions 60' X 32'
SQ ft 1920
Ceiling Ht. 8'
Theatre 200
Classroom 108
U-Shape-Conference 56
Rounds 150
Crescent Rounds 90
Hollow Square 64
Services & Amenities:
Complimentary wireless Internet
Complimentary self-parking
Spacious pre-function area for gathering and networking
High-tech audiovisual equipment available
Unique private dining options at VERGE Restaurant + Lounge
Customizable menus
Themed breakout sessions
Flexible indoor/outdoor ceremony and reception space
Summit Ballroom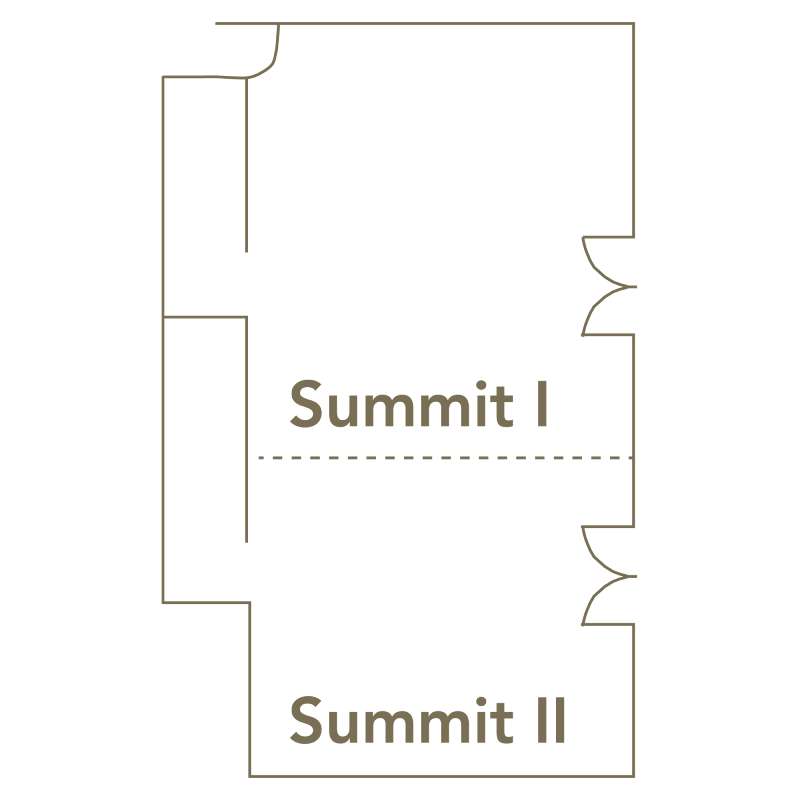 Specs:
Dimensions 60' X 32'
SQ ft 1920
Ceiling Ht. 8'
Theatre 200
Classroom 108
U-Shape-Conference 56
Rounds 150
Crescent Rounds 90
Hollow Square 64
Services & Amenities:
Complimentary wireless Internet
Complimentary self-parking
Spacious pre-function area for gathering and networking
High-tech audiovisual equipment available
Unique private dining options at VERGE Restaurant + Lounge
Customizable menus
Themed breakout sessions
Flexible indoor/outdoor ceremony and reception space
Sundeck
Specs:
Dimensions 51' x 27'
SQ ft 1,377
Open ceiling
Theatre 100
Classroom -
U-Shape -
Conference 44
Rounds 80
Crescent Rounds 48
Hollow Square 50
Services & Amenities:
Complimentary wireless internet
Toll House Courtyard
Specs:
2,800 square feet | 300 people
Services & Amenities:
Complimentary wireless Internet
Complimentary self-parking
Spacious pre-function area for gathering and networking
High-tech audiovisual equipment available
Unique private dining options at Verge Restaurant + Lounge
Customizable menus
Themed breakout sessions
24-hour business center
Ideal for wedding ceremonies and receptions
All-inclusive wedding packages
Bridal suite
Flexible indoor/outdoor ceremony and reception space
Customized wedding menus
Room blocks for groups of 10 or more