ADA Accessible Rooms
Toll House Hotel is ADA compliant and equipped with rooms to accomodate guests with disabilities. To reserve an ADA accessible room, contact hotel reservations at (800) 238-6111 or email us at tolreservations@metwestterra.com
ADA Accessible rooms in Los Gatos | Toll House Hotel offers:
Accessible rooms are ADA compliant and feature the following:
Extra large bathroom with hand rails and hand shower
Spacious accommodations
Easy elevator access
Closed captioning TV
Our other accomodation options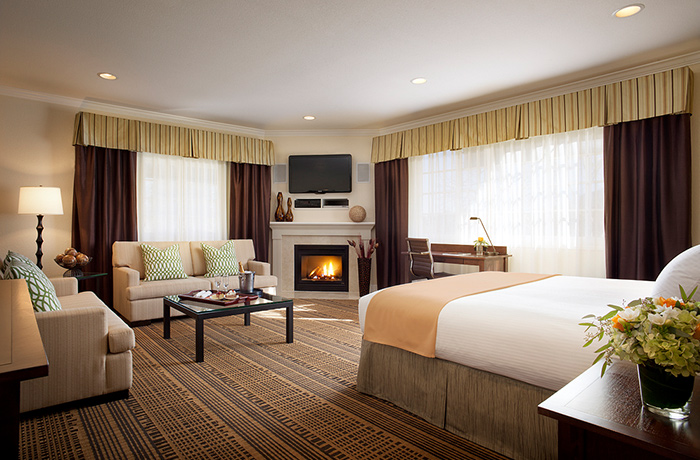 Junior Suites in Los Gatos | Toll House Hotel
Visit longer and rest in absolute comfort. The perfect choice for families, business travelers, or anyone looking for a little extra space, our Junior Suites feature soft earth tones and the warm ambiance of a glowing fireplace to sooth the senses. It's the perfect home-away-from-home in Los Gatos, California.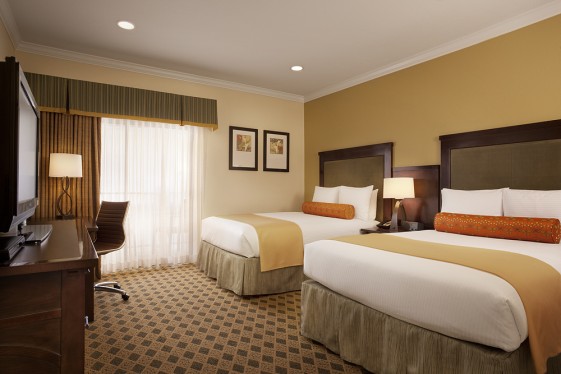 Double Rooms in Los Gatos | Toll House Hotel
Sit back and relax, sit up and be productive, or lay down on one of our comfortable beds and slip away. Our Double Queen hotel rooms feature soft earth tones to sooth the senses and are adorned with California charm, furnished with two queen beds and an array of guest amenities and pleasant accents.
Unforgettable Experiences + Our Best Available Rates